Our Services & Solutions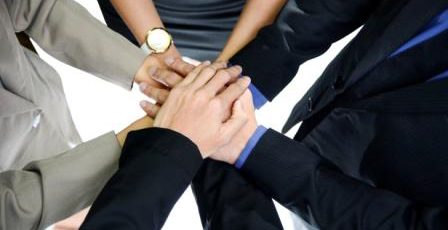 Competing in an unpredictable, global business arena is daunting. Sourcing, training, and managing staff with specialized skills in a foreign jurisdiction subject to different labor laws is a separate, complicated task altogether. Ideally, you would focus on maximizing your core competencies—here is where NCS can be your ally. As a leading Malaysia outsourcing company, NCS offers Recruitment Process Outsourcing (RPO), Business Process Outsourcing (BPO), Contingent Workforce Outsourcing (CWO), technical resources hiring, Executive Search (Permanent Placement) and Offsite Development Center (ODC).
Clients are concerned about obtaining within budget candidates whose skillsets are up to date with the latest technologies. Projects to be implemented and completed on short notice require an immediate pool of short-term employees possessing niche skills. Companies well established, new to the industry, or new to the Malaysian market can confidently rely on NCS to set up their outsourcing processes. Whether you simply require staffing for a single facility or full-blown outsourcing of entire departments at multiple locations, NCS is here to help.
NCS offers five categories of outsourcing solutions. All are comprehensive and customized to suit your business needs.
NCS products and start-to-finish outsourcing are tailored to meet clients' unique requirements. In recruiting, we find the right match between employers and job candidates at all career levels, from fresh graduates to management personnel and from experienced workers to senior executives.
As a Microsoft Certified Partner, we supply customers with technical support and skills development, and employee career growth.
Client satisfaction is our priority at NCS. To learn more about our comprehensive outsourcing services that have been the choice of discerning clients, please contact us at: This email address is being protected from spambots. You need JavaScript enabled to view it.
Benefits to clients engaging NCS outsourcing services:
GAIN A COMPETITIVE EDGE
NCS can help you be one step ahead of your competition. Our outsourcing system and procedures have been tested, streamlined, and proven to increase operational efficiency for clients.
Our specialists inform you about local trends, developments, or regulatory policies that affect your business strategies and objectives.
Clients can concentrate more on their core activities to meet consumer demands, increase returns on investment, and fulfill company missions.
QUALITY ASSURANCE
NCS is ISO and Microsoft certified. We are responsive, ethical, and honest. With ISO certification, we are committed to designing and implementing processes right the first time; building quality upstream in our systems, processes, training, and policies; and making continuous improvements that result in the best service standards.
By being Microsoft certified, we provide expert consulting, solutions, services, and troubleshooting in Microsoft platforms and programming used to suit enterprise-wide needs.
CUSTOMIZATION
We bring together people, process, and technology to suit your specific business needs. Our support models can be highly structured or flexible to surmount any challenge.
TIME SAVING
NCS possesses a ready pool of talent. In other cases, we take care of advertising, researching, interviewing, and screening candidates so clients can focus on their core activities. Once you authorize us to source, we typically evaluate candidate resumes within three business days and refer shortlisted candidates to you within nineteen business days, thus reducing time to hire.
COST REDUCTION
Our prompt turnaround time helps clients minimize risks of daily costs, management opportunity costs, and team and business impacts associated with vacant key roles. You also avoid the costs incurred from retaining multiple recruitment agencies; monthly advertising of job vacancies; referral bonuses; and relocation expenses.
VALUE ADDED SERVICES
We are expert at handling complex projects. Also, through NCS, clients gain access to major job boards, our community network, and niche resources to reach larger pools of candidates. Clients choose from the most qualified, shortlisted candidates pre-screened by our expert outsource specialists. NCS provides management and technical feedback which includes analytical data for business processes and system improvements.